If you're looking for a great opportunity to relax and enjoy everything that the great outdoors has to offer, you'd be hard-pressed to find something more effective than an afternoon of fishing. It's an especially popular activity in the Gatlinburg area, which offers everything from mile after mile of pristine waters to guided fishing tours – and in Gatlinburg itself, its own waters, and designated kid-safe fishing areas in the city parks – and more.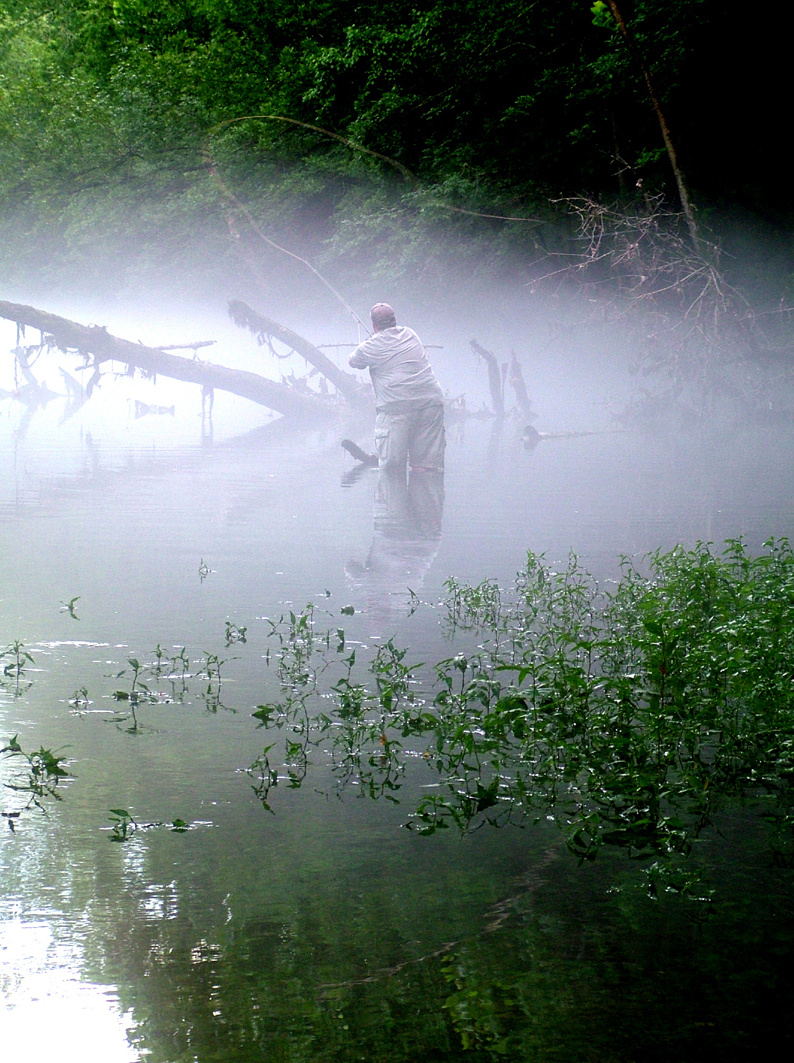 Preparing For Fishing in Gatlinburg
To catch fish legally in, not only Gatlinburg but also the surrounding areas like Pigeon Forge and others, you'll need to obtain a fishing license. Thankfully, you can do this regardless of whether you're a resident of Tennessee or not. Licenses can range from $34 to $99 depending on how old you are (senior discounts begin at age 65). To find out more, see our guide on the topic titled What to Know About a Fishing License For Gatlinburg and Tennessee.
What Kind of Fish Will You Catch?
As you explore the fishing in Gatlinburg and some of the other nearby areas, you'll encounter a great deal of rainbow and brown trout in particular. Gatlinburg is home to a trout farm that makes sure that its local streams are stocked with trout all year round.
Other nearby areas like Little Pigeon River also have not only trout but also smallmouth and rock bass as well. Panfish can be located throughout the area. All told, there are more than 300 different species of fish that are native to Tennessee that you can try to locate during your next big trip.
Fly Fishing in Gatlinburg
Gatlinburg and the surrounding areas of the Smoky Mountains) are great areas where you can fly fish to your heart's content year-round. There are more than 600 miles of streams that support wild trout, for example. There are also many local outfitters for fly fishing that you can use to make the most out of your experience.
Fishing in Great Smoky Mountains National Park
Whereas Gatlinburg stocks its local streams with trout, Fishing in Great Smoky Mountains National Park relies on nature to restock its thousands of miles of flowing waters. The park is the jewel of the area, and there are hundreds of cabin rentals located very conveniently nearby. The park is open year round with no admission fee (but you do need those fishing permits), but spring is regarded as the most abundant time for fish.
Other Popular Activities in the Gatlinburg Area
The weekend-long Smoky Mountain Trout Tournament has been a big draw for decades in the Gatlinburg and Pigeon Forge area, but this event has been canceled since 2022 and at the time of writing it's not certain when or if it will return. However, in its place the City of Gatlinburg does now host a one-day event – on the first Saturday of April rather than the first full weekend in April – that you can use to explore the local waters.
If you're staying in a cabin in the Gatlinburg area, you'll have no shortage of fishing activities to explore, or outfitters to rent or sell you tackle and supplies.
---
Check our Gatlinburg cabins, Pigeon Forge cabins and our Wears Valley cabins for your best place to stay in the Smokies.