In Town for a Visit? Stop at These Pigeon Forge Restaurants
The restaurant scene is just as varied and diverse as all the attractions you find throughout Pigeon Forge.
From delicious Tennessee southern cooking to themed restaurants for family fun, to more sophisticated fare, Pigeon Forge has it all, including restaurants that specialize in Italian, Mexican, and Continental cuisine. Add a fun night of entertainment and catch dinner and a show at selected nightspots in Pigeon Forge.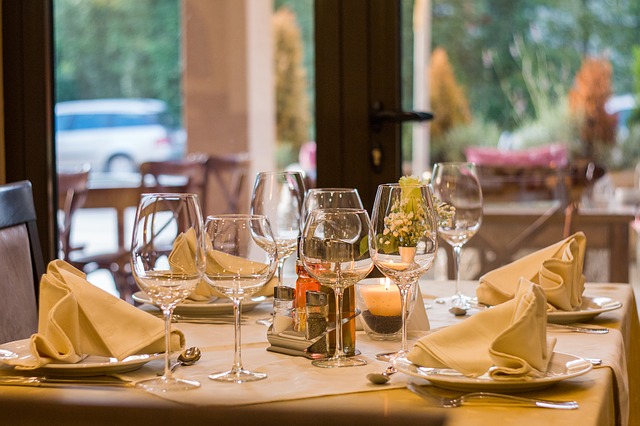 How many restaurants do you know that make their own bread, grain, and dishes? Well, The Old Mill Pottery House Cafe & Grill is one of them (maybe the only one). Fresh fruit, homemade potato chips, and good prices are just a small taste of what you'll experience here.
And if you're up for a wild time, the Hatfield & McCoy Dinner Show is a blast. Will these two Southern families ever stop feuding? It's a dinner theater show. But here's the catch: it's also all you can eat! You'll have a hard time keeping all the food down because of the side-splitting comedy too.
Want Grand Champion Angus Beef? How about the best seafood you can find in Pigeon Forge? You get nothing less at the Bullfish Grill. Just make sure you don't overeat – you may not be able to move by the time you get home.
If you and the family can't decide on what to get, then you should probably go to JT Hannah's Kitchen. Burgers and sandwiches are there for those with simple tastes. They have awesome ribs too – and all meals fit nicely within your budget.
Like authentic Southern food? You can always have all-you-can eat beans, slaw, and hush puppies at Huck Finn's Catfish. Oh, and they have great catfish too. And there's always live music to keep you entertained.
You may not think of Pigeon Forge as the place to go for Italian. But Johnny Carinos has excellent Italian food. You never have to wait long to get your food, and you can always expect a great service experience. If you're tired of chains and want authentic Italian, you will not be disappointed here.
Pigeon Forge Restaurants Contact and Location Information
The Old Mill Pottery House Cafe & Grille
3341 Old Mill St.
Pigeon, Forge, TN 37386
865-453-6002
http://www.old-mill.com
---
Hatfield & McCoy Dinner Show
119 Music Rd.
Pigeon Forge, TN 37863
865-908-7469
http://www.hatfieldmccoydinnerfeud.com
---
The Bullfish Grill
2441 Parkway
Pigeon Forge, TN 37863
865-868-1000
http://www.bullfishgrill.com
---
JT Hannah's Kitchen
3214 Parkway
Pigeon Forge, TN 37863
865-428-4200
http://www.jthannahs.com
---
Huck Finn's Catfish
3330 Parkway
Pigeon Forge, TN 37863
865-429-3353
http://www.huckfinnsrestaurant.com
---
Johnny Carinos
2425 Parkway
Pigeon Forge, TN 37863
865-868-0790
http://www.carinos.com