As summer temperatures heat up, this is a great time to look for ways to stay cool. Great Smoky Mountains National Park and the surrounding area provide plenty of opportunities to go swimming for fun, relaxation and an escape from the heat. When you visit the park, keep in mind that there are more than 2,000 miles of streams, as well as creeks near hiking trails, picnic areas and scenic drives.
It's a good idea to bring dry socks, towels and plastic bags for wet clothes when you go hiking in the park. You'll also find waterfalls with swimming holes in the park, but you should always check for warning signs first to make sure they're safe. Avoid swimming in any areas where warning signs are posted.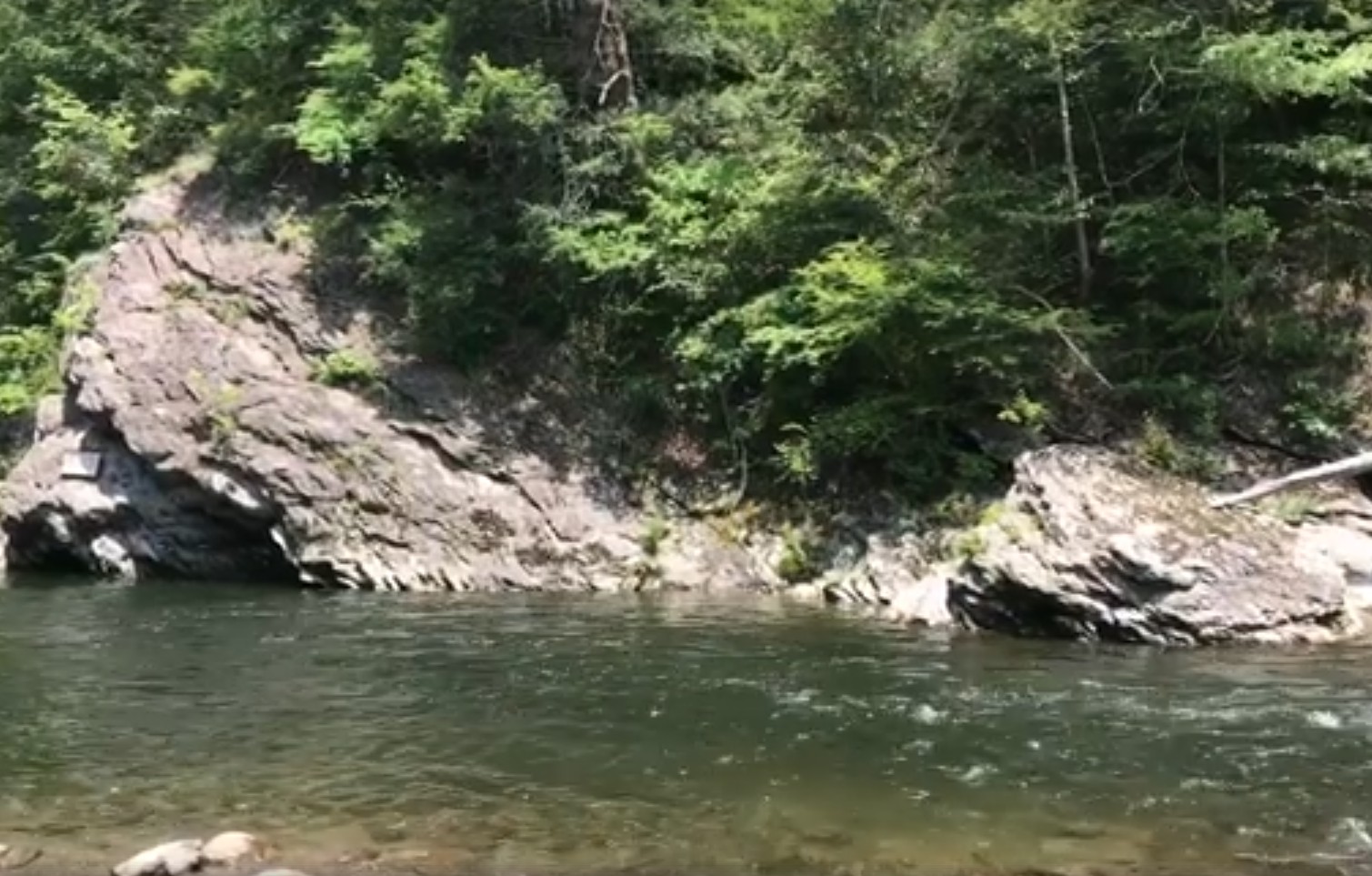 While planning a trip to Great Smoky Mountains National Park, keep the following swimming areas in mind.
Metcalf Bottoms
Metcalf Bottoms offers a hiking trail, picnic area and some good places to take a dip in the river and cool off. When you're done exploring the trail, which includes a 19th century schoolhouse, or before enjoying a picnic lunch, you can go for a swim. Just make sure you move around in the river with care, since some surfaces can be slippery.
Greenbrier Area
When you're looking for a quieter area to go swimming, head to the Greenbrier Area. This part of the park doesn't get as many visitors as other areas, making it an ideal spot for swimming in a peaceful setting. The surrounding old growth forests provide stunning views to enjoy while you're in the water. You'll also find Ramsey Cascades, the tallest waterfall in the park, in this area.
Townsend Wye
If you're planning a scenic drive along Little River Road, Townsend Wye provides a perfect swimming spot. At this spot, you'll find a swimming hole to help you stay cool in the summer heat. The area also has plenty of shade along the riverbanks to avoid being directly in the sun.
Midnight Hole
In the Mouse Creek Falls area of the park, you'll find Midnight Hole. This swimming spot has cooler mountain water, even on the hottest summer days. You can reach this swimming area around the 1.5-mile mark along Big Creek Trail. Since this is a popular place for swimming in the park, you might have plenty of company in the water when you go.
Whitewater Rafting
When you're looking for a more adventurous time in the water during your trip, whitewater rafting offers an exciting experience. The Upper and Lower Pigeon River in the outlying areas from Gatlinburg provide a chance to do some whitewater rafting in rougher or calmer areas. The upper branch of the river is filled with challenging rapids, while the lower offers a more gentle and scenic rafting experience.
Tubing
When you want a more leisurely time in the water, tubing is a great activity to consider. Tubing is also a safe activity for families with younger children who aren't able to go whitewater rafting. You can go tubing in Little Pigeon River close to Sevierville or Little River near Townsend. Both areas provide calm places for tubing, as well as spots where you can go for a swim.
If you prefer avoiding the sun and heat, consider staying in a cabin with an indoor swimming pool. You might also want to stay in one of these cabins, so you can go swimming more often during your trip. Check out our available cabins with indoor swimming pools in the area.
---
And remember that romance in the Smoky Mountains is made perfect with one of our Gatlinburg honeymoon cabins.