Almost everyone knows about the many great music shows that play in theaters in the Smokies, but fewer people are aware that there is plenty of world-class comedy to be found here as well. Check out some of the following options for shows that will have you doubled over in laughter on your next Smoky Mountain vacation.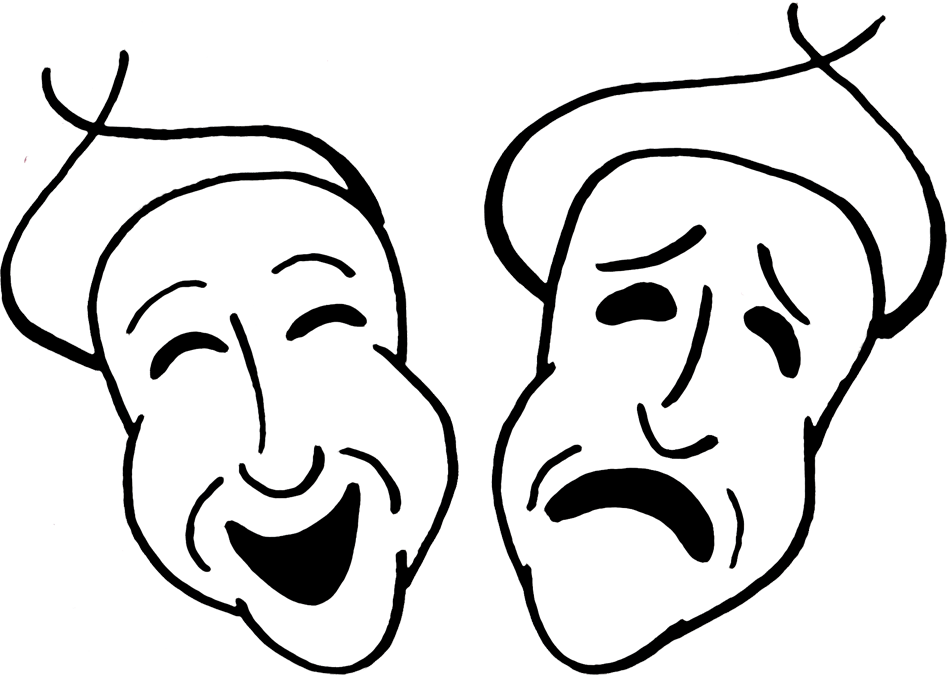 Embrace the hilarious and unpredictable at Sweet Fanny Adams Theatre
The Sweet Fanny Adams Theatre has been a beacon for comedy and music in Gatlinburg for over 40 years, and audiences have been laughing along with them the entire time. The shows at Sweet Fanny Adams Theatre are typically a mix of improv comedy, musical performance, and scripted comedy, so there's something for everyone. Audience interaction is common, so just relax and have fun with it!
Sweet Fanny Adams Theatre is also the home for the annual Gatlinburg Improv Fest. This unique celebration of unscripted comedy is held every March and features great talent from throughout the region.
Share plenty of family-friendly laughs at the Comedy Barn in Pigeon Forge
The performances at the Comedy Barn in Pigeon Forge are really like a throwback to the times when real variety shows were popular. The unique performers at this popular venue practice crafts such as stand-up comedy, ventriloquism, juggling, fire-eating, and animal acts. You really never know what you're going to get at the Comedy Barn, but you can rest assured that it will be funny and entertaining. This is a great show to take the entire family to, because tickets are always reasonably priced and all shows are family-friendly.
Watch a legendary feud turn funny at the Hatfield & McCoy Dinner Show
The Hatfields and McCoys may not have been laughing at each other in the 19th century, but that doesn't mean that you don't deserve an evening of hilarious entertainment now. This unique dinner show includes a full meal with hearty portions, a hilarious exploration of the most famous feud in America by high-energy performers, and even a little bit of history thrown into the mix. After all everyone deserves a chance to enjoy a nice southern meal while watching mortal enemies have a dance-off.
Enjoy a hysterical whodunit at the Great Smoky Mountain Murder Mystery Show
You may not think a murder mystery sounds especially funny, but the talented team behind the Great Smoky Mountain Murder Mystery Show proves that it can be done. This group puts on a variety of different shows throughout the year, and each one offers its own unique laughs. With titles such as "Frankly Scarlett, You're Dead" and "The Killbillies," you know you're in for a great time and an intriguing mystery.
Enjoy a little bit of magic along with your laughs
If you prefer to have some illusions and mind tricks sprinkled in with your comedy there are several great options for you. Comedy Hypnosis with Guy Michaels is a hilarious take on the age-old practice, and audiences consistently rave that it's one of the funniest shows in all of Gatlinburg.
You can also check out Impossibilities at the Iris Theatre in Gatlinburg's Space Needle. The funny duo behind this show blend their specialties of comedy and magic in unique ways to create a spellbinding performance. And see our full guide to Magic Shows in Gatlinburg and Pigeon Forge.
And no matter which town you choose for your entertainment, we have cabins across the whole area to suit your stay. Choose from our Pigeon Forge cabins, our Gatlinburg cabin rentals, and our Wears Valley cabins. Everywhere around here is pretty close to anywhere you want to be.