The Gatlinburg area of the Smoky Mountains gets a lot of visitors, and this can mean that things get crowded – so if you want to get out into some of the more quiet places, here's our guide to the less traveled destinations and routes in Great Smoky Mountains National Park and the surrounding area.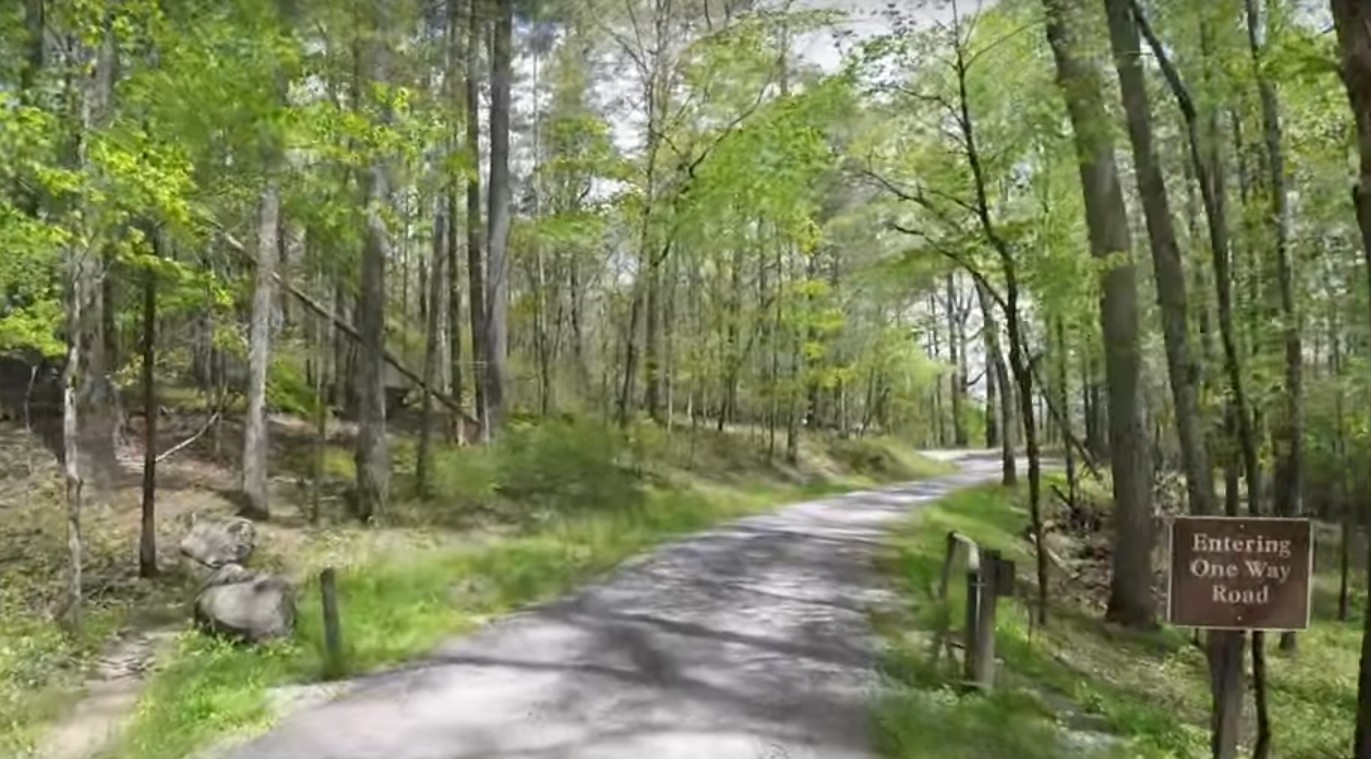 Where
The main traffic flow is essentially the north-south axis linking Interstate 40 through Sevierville and down to Pigeon Forge, Gatlinburg, into the national park and up to Newfound Gap – mostly all on Highway 441, which is also the Parkways of Gatlinburg and Pigeon Forge.
East-west routes tend to be both very scenic and less traveled. The areas to the east and to the west of this main axis are also very beautiful, with some stunning views of the mountains, and many quieter places to enjoy.
There's never enough time to do all the things you want on a visit to the Smoky Mountains, so it pays to learn your way around and pick your itineraries. We have several guides to help you do this. See our guide to Getting Around the Gatlinburg & Pigeon Forge Area as well as the Back Roads & Shortcuts guide.
Tie these in with our guide to Getting Around Great Smoky Mountains National Park and you'll have the lay of the land down pat. For more highlights and tips, take a look at our archive of orienteering advice.
By the way, don't trust too much in GPS or even getting a cellular signal while driving around the mountains. Fall back on that old skill of reading a map and check ahead – you can always photograph a map into your phone for a backup.
Great Smoky Mountains National Park
There are some very special areas in the national park that richly reward a visit, and some of them are less traveled than others. See our overview of the Special Areas of the Park for a guide.  The Tremont, Greenbrier and Cosby areas are of special note for a more quiet time, especially if you map out the offshoot trails, waterfalls and other features that you might find less visited, yet close to a good parking spot.
There are many lovely waterfalls in the national park, and they fall into two groups, those whose trails are packed with crowds, and the others. You'll still mostly meet people along trails wherever you go in the park, but less is better, so be warned in advance about the more popular sights.
Take a look at our archive of Waterfalls that we've written about, and choose which ones might be the less traveled. There are over 800 miles of hiking trails in the park, and some of them are pretty easy, so look also at our archive of Trails in the Park.
The national park also has a page with some tips on less traveled places here: Off the Beaten Path. It's out of date with regard to Foothills Parkway, see our advice below for that gorgeous roadway.
Two places we might suggest are Fern Branch and Cataract Falls. See our feature story on Fern Branch Falls (and Porters Creek Trail) for a slightly less traveled destination. And note the little trip to Cataract Falls, easy and good for kids, with a nature trail as well that not everyone takes.
You should know about the Nature Trails and the Quiet Walkways of the park. These are selected and maintained by park rangers for their excellence and accessibility. They're not especially well signposted, and this is fine with us. You'll know about them if you check these guides. Note the one at Cosby – if you have kids, think about a picnic there.
Pretty Roads – Scenic Drives
Sometimes a quiet drive in your own vehicle is a getaway in its own right. Here's the link to our feature on Foothills Parkway, that we mentioned above – this is a great scenic drive outside of the national park that offers panoramic views of the mountains. See our guides to Scenic Drives and Driving in the Park for more.
Everyone wants to see Cades Cove when they visit of course, and if you've driven the loop and want to leave this area without getting in traffic, think about Rich Mountain Road, which is a one-way gravel road leading out of the Cove and over to Townsend, in the Quiet Side of the Smokies.
While you're in that part of the country, you may want to check out the Heritage Center to learn the local lore, including Tuckaleechee Cove, as well as Tuckaleechee Caverns.
One way to get to places less traveled is on a bicycle. It's fast enough to move you away from the crowds and slow enough to enjoy where you are. You can rent a bike in the area, and there are services to get your own bike tuned up if you bring it. See our guide to everything Biking in the Smokies.
When
One general tip for the entire area is to go early in the morning before the crowds build up – this will always be the least trafficked time, whether to an attraction in town or a feature in the national park. Or, go late afternoon or in the evening if you know your terrain and won't get caught by nightfall (unless you're star gazing in Cades Cove of course, which the park has special nights for on occasion).
To experience less traffic in general, plan your visit during the off seasons or a shoulder season just to the side of the main holidays and visitor seasons. The weekdays are quieter than the weekends, and if you can manage a visit during the week you can often find our cabins at a Weeknight Special discount (see our guide to How to Find an Affordable Cabin).
Secluded Cabins
Staying in the perfect cabin during your trip to the Smoky Mountains goes a long way to help that secluded, less traveled feel. We don't have an exhaustive list of secluded cabins out of our more than 400 available, but our Front Desk receptionists can always help you find the right one for your requirements – call 24/7 at the toll-free number 866-34-SMOKY.
Looking through some of our Resort descriptions may help you select the ambience you want, with proximity to the itinerary you're choosing. For example, here are two resorts that fit the bill: Tekoa Resort is to the east of that main axis we described, while Smoky Cove Resort is to the west.
Both locations keep you close to the attractions of town when you want them, but give you a head start out into the wild for your excursions. There are plenty more options, so be sure to skim through them all.
Sitting in the hot tub on the deck, gazing at the mountains is a pretty cool way to feel away from it also. Having great views may be what you want, and be sure to see our How to Find a Cabin With Great Views page for tips.
Alternately, if wooded seclusion is what you want, check out our How To Find a Secluded Cabin guide. Either way, welcome to the Smokies, and we hope these tips help you tailor your visit to your liking! Also see how to find an affordable Gatlinburg cabin, and see all of our cabins in the Smoky Mountains, including our Pigeon Forge cabins and our Wears Valley cabins.