The Smoky Mountains of Tennessee and the towns of Gatlinburg and Pigeon Forge are bustling. This  gateway area to the most visited national park in the country can often be crowded, so it helps to know the best roads to use to get around, and to be able to pick out the specific areas that you and the crew want to target as you venture out from the cabin.
To help you figure out the best places and things to put into your plans, we've written up many guides to the things to do and the places to go – in fact, we have so many that we now need a guide to the guides, so read on for our first super-guide to getting around during your visit.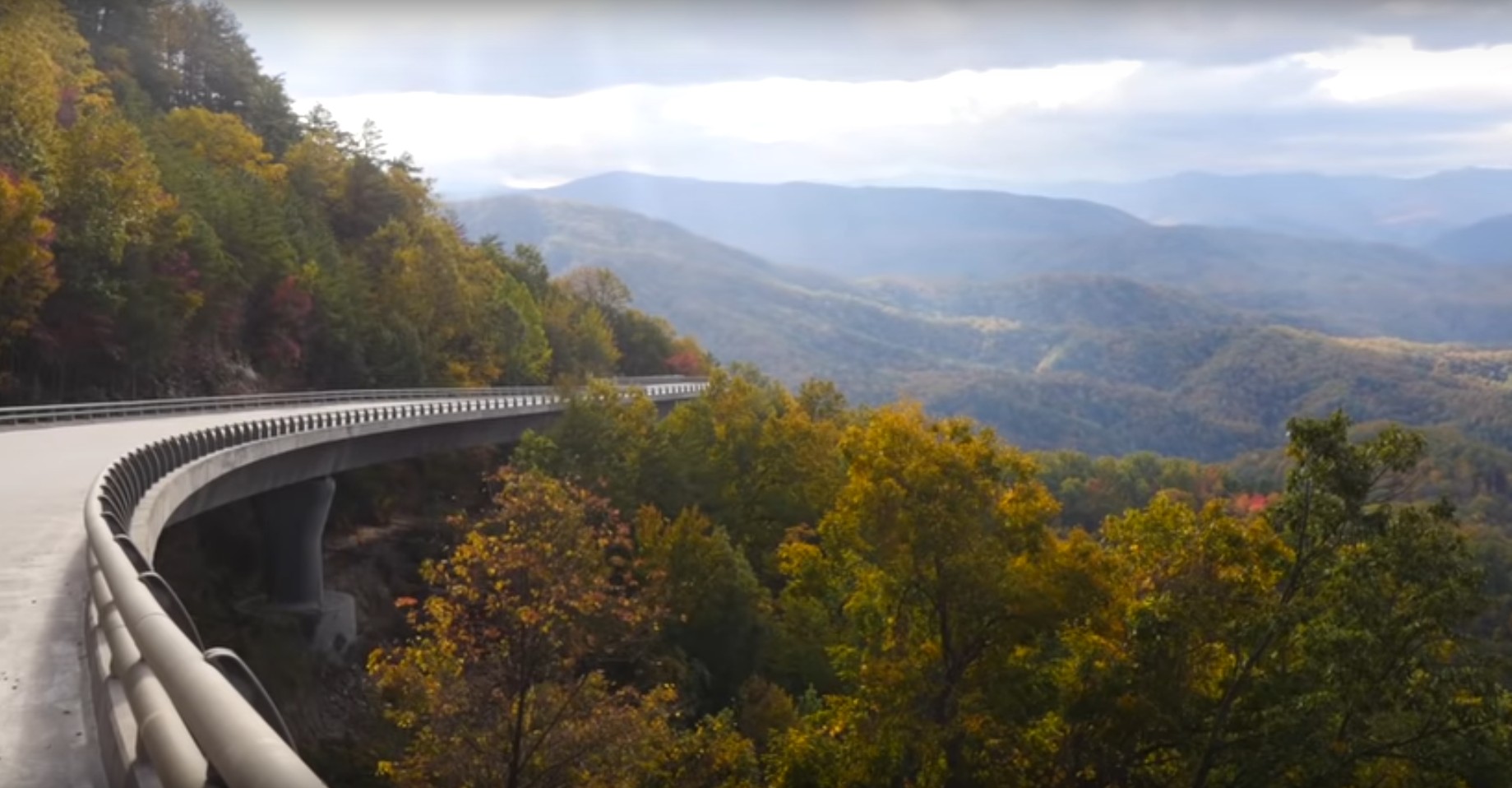 Lay of the Land
For the basic geography of the area, check out our guide to the best Airport to fly to Gatlinburg, and the various routes in from there. Combine this with our guide to Shortcuts and Back Roads in the area, and you'll have the lay of the land.
Note that GPS and Internet service are both unreliable in the mountains, so cast your mind back to the days of reading a map and jotting down directions – keep some screenshots of maps in your phone as a last-ditch helper.
Many of the roads in the Smokies are scenic drives in their own right, so as you're putting the picture together for getting from point A  to point B, check our guide to Scenic Drives in the Smoky Mountains, and get the magic of two for the price of one!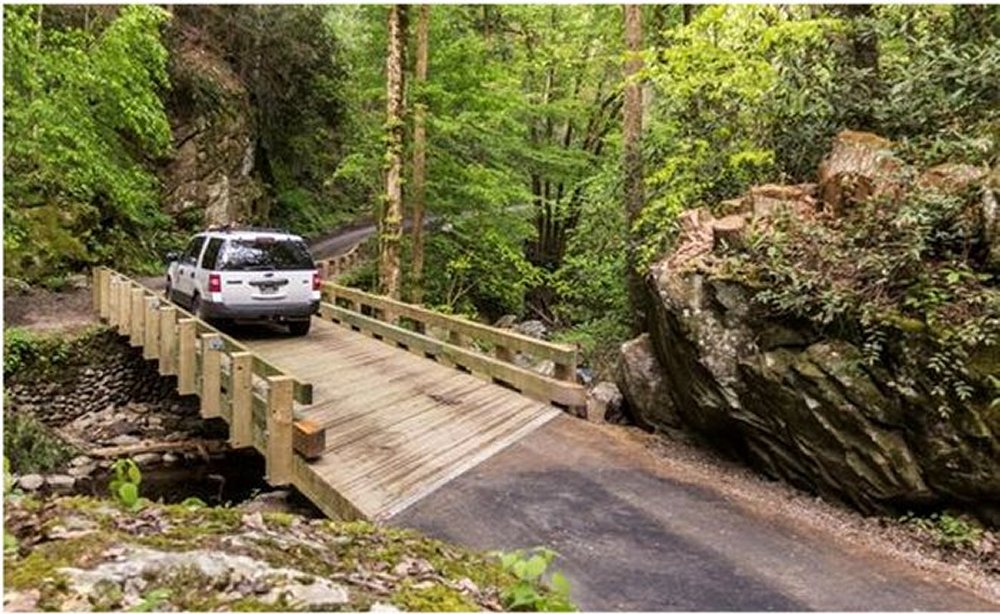 Where to Go
There are literally too many things to do and see in the Smoky Mountains to be able to fit everything in during one visit here – or perhaps even in a lifetime – so it's important to focus on the things that matter most to you during your trip.
To select from the great abundance of attractions in the area, you can't beat our compendium of guides and feature pages on everything from dinner shows to rides and games, to outdoor adventures and the national park, in our Things To Do section. Combine that with our Festivals and Seasons guide to see what might be happening when you come here.
Great Smoky Mountains National Park is the obvious jewel in the crown of this area, with around 12 million people visiting from all over the world each year. It's half a million acres of nature preserve that allows generous access to people, with over 800 miles of trails and over 2,000 miles of streams and waterways. The diversity of plant and wildlife is astonishing, and the scenery in these ancient mountains is beyond description (so bring  a camera, because words fail).
Some parts of the park are difficult to get to, in the backcountry where the more experienced hikers go – but many parts of the park have been selected by rangers for their total beauty and have been made accessible for those with children or elderly, and those on limited time.
The trick is to know where these areas are.
For a range of maps to the national park, start with the park's own Maps page. You can find maps there to specific sites such as picnic areas, trails, parking, waterfalls and many more. For some of our selections of favorites, check our guides to Hiking Trails and Waterfalls in the park, as well as our favorite Picnic Areas. These sources can give you the general overview – but what about the secret sauce? Read on.
Hidden Gems of the National Park
The very special places that make the memorable excursions are to be found in our guides to many of the hidden gems of the area. Learn about the Nature Trails that park rangers have chosen for their natural beauty and their ease of access. Find out about the Quiet Walkways that are barely signposted, and let you plunge deeply into quiet forest, on foot and not far from your car.
Our guide to Easy Outdoor Adventures includes these gems and many others, with sights to catch that you might otherwise miss. As a bonus, we include many other easy and exhilarating ways to get up the mountain and down the mountain for the pure fun of it.
Also see our special compendium of Easy Walks in the Smoky Mountains that allow you to get outside without breaking a sweat. People with young children in strollers, or with a wheelchair, will be happy to learn that they can still enjoy the pristine beauty of the park.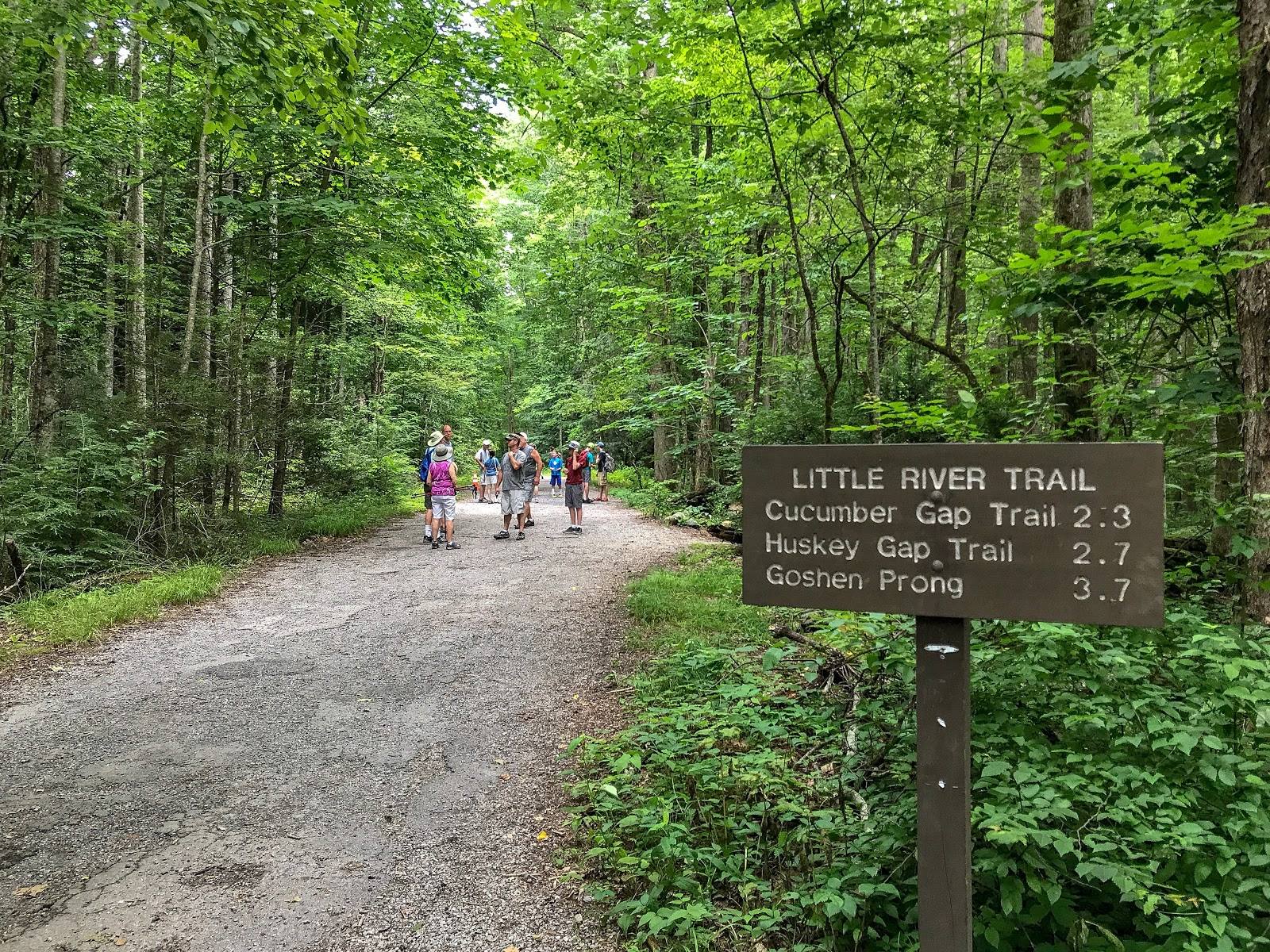 Areas to Know
The back roads and the scenic drives linked above will give you ways to get around the area, but where in the national park do you want to go? Cades Cove is the most popular destination in the park, but this also makes it a crowded destination lots of times. Check our Definitive Cades Cove Guide for everything to know about this place (including the Cades Cove App).
If you're taking the tour along the Cades Cove loop road, note the Nature Trail along the way (now that you know how significant these are). And also be aware of Rich Mountain Road, a secluded drive to get you out of the Cove and into Townsend, the fun little town at the western end of the area. This road is in the area known as the Quiet Side of the Smoky Mountains. From here you can connect with Foothills Parkway or dive deeper on park roads (such as Little River Road) for more adventures.
There are several distinct areas within the national park worth knowing about, and some are a little off the beaten path. Metcalf Bottoms is a great picnic area, also close to short trails and other excursions. Close by is the Elkmont Area, a central hub of many sites to visit and explore, quite accessible and also very beautiful.
Less well known, and one you will want to keep to yourself, is the Greenbrier Area, on the eastern side of the park. It's fairly close to Gatlinburg but offers a deep forest silence with a lot of rushing water, a true mountain forest experience. And almost hidden from notice is the Tremont Area, which you absolutely must keep secret, and enjoy in private.
Another less visited area to the east is the Cosby Area, which has a great picnic area, and close access to its own nature trail, a totally magical short walk that's very easy and fun for all ages – kids will love it. This picnic area is also the trailhead to a wonderful waterfall, Hen Wallow Falls.
Where to Stay
We may be biased, but we think the best form of accommodation in the Smoky Mountains is a luxury vacation rental cabin. Here are some of the reasons why, and more tips on discounts and pet friendly choices, as well as how to find the best cabin and getting the best value out of it.
Cabins are spacious and suitable for multi-generational groups, or even two families sharing – perfect for all adventures, from romantic getaways in solitude to family reunions in large cabins, and everything in between. Game rooms keep the kids occupied without having to take them out, and meals are available whenever you want to gather together to dine, or to snack late at night.
A washer and dryer mean clean clothes to go home with, and the amenities such as a hot tub on the deck mean that you may not ever want to leave. Meanwhile, you and the crew can map out the exact adventures you want to go out for each day, and then come home to sprawl by the fire or in the home theater afterwards.
And by the way, there are several in-cabin services that can help your vacation relaxation along, from grocery delivery to gourmet chef service, to massage, and even getting married.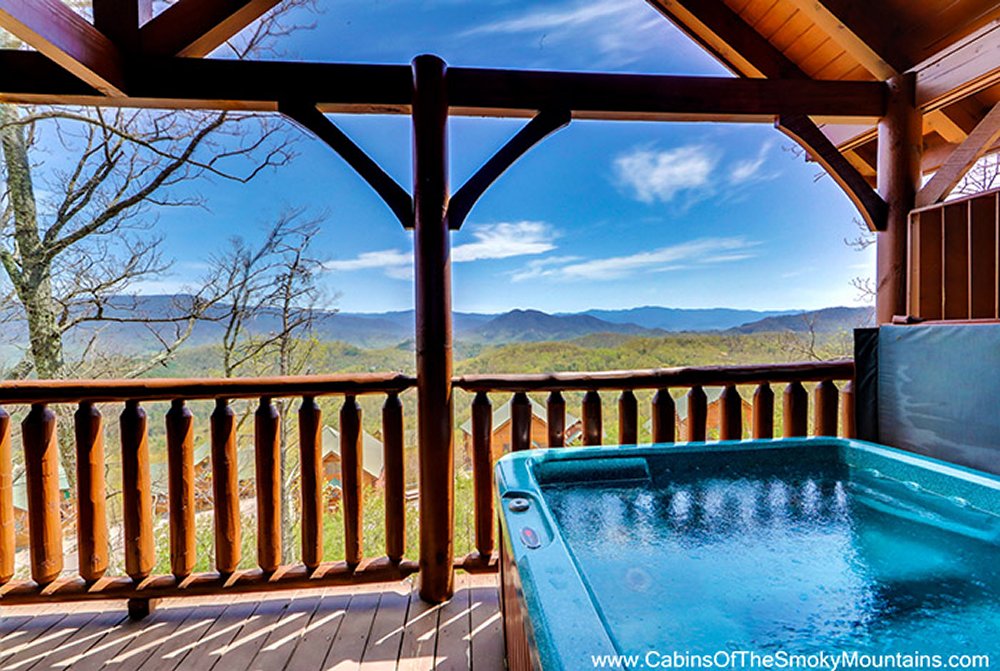 Finding the Perfect Cabin
The cabins are an adventure in their own right, but location is important also, with all the places mentioned above, and limited time to make your excursions. Fortunately. cabins are everywhere in these foothills surrounding the national park, and depending on your main targets of interest, you can choose where you want to stay.
Many cabins are gathered in resort areas. Some are designed as actual resorts, with amenities such as swimming pools, meeting rooms and even fitness centers, while others are more like owner-occupied communities with an HOA providing services and road maintenance.
Some roads are tricky in winter, some are easy all year round. Some places are very close to the main Parkways of Gatlinburg or Pigeon Forge, while others are farther away, yet perhaps very close to areas that interest you. Some have ample parking for large groups, while others are in more tightly mountainous terrain.
Some resorts are older and in deeply forested areas, while some are close to roads or shortcuts that tie in with your plans for adventures in the outdoors. And even within the same resort, some cabins may face the mountains with breathtaking views, while others are deeper in wooded areas.So it always pays to check for these precise things when you book.
For more information on resorts, see our guide to Cabin Resorts in the Pigeon Forge and Wears Valley Area. And our reservation staff can always guide you into the perfect setting for your stay in the Smokies – call us 24/7 at 855-91-SMOKY.
---
And remember that romance in the Smoky Mountains is made perfect with one of our Gatlinburg honeymoon cabins. And here's how to find an affordable Gatlinburg cabin, and see all of our cabins in the Smoky Mountains, including our Pigeon Forge cabins and our Wears Valley cabins.